State and Federal Practice
We Handle State and Federal Criminal Charges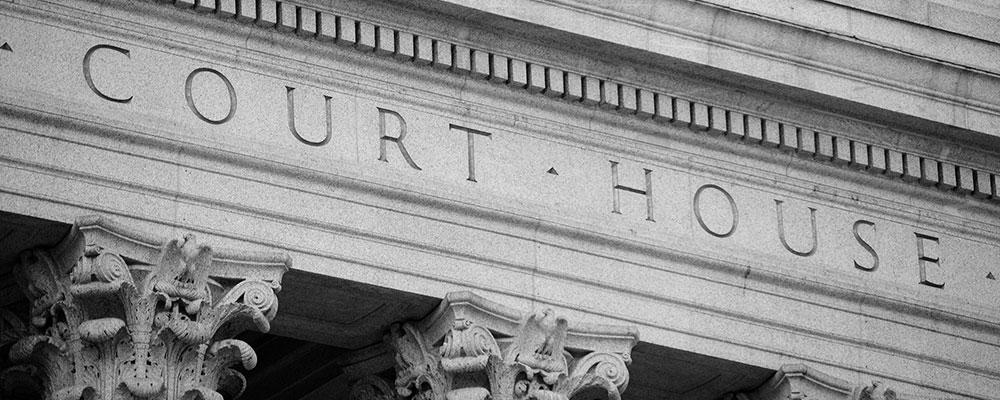 We Can Represent You in Criminal Cases Throughout New York State and NY Federal Courts. Serving All Five Boroughs and Including Long Island and Westchester
Being arrested on criminal charges can be a frightening, confusing, and intimidating experience. Whether you are arrested for a seemingly minor offense or are facing serious criminal charges, a conviction can have long-term consequences, including a sentence of imprisonment or community service, probation, fines, court fees, and more. An arrest and/or a conviction can create a permanent criminal record that may affect your employment opportunities, your ability to obtain loans and housing, or your eligibility for a professional license. To determine how to avoid these consequences and address criminal charges properly, it is crucial to obtain representation from a skilled criminal defense attorney.
The Charrington Firm provides high-quality legal help in criminal cases, and we can work with you to pursue the dismissal of charges or determine the defense strategy that will minimize the consequences you may face. Attorney Karen Charrington has over 20 years of legal experience, including as an Assistant District Attorney in the Major Case Trial Bureau of Bronx County. She can help you understand your legal options, and she will fight to protect your rights throughout the course of your case while working with you to reach a positive outcome to your situation. As a former prosecutor, she can defend your case with the background knowledge of exactly how a prosecutor is looking at your case.
New York State Crimes
In many cases, alleged criminal offenders will be charged at the state level according to the laws of the State of New York. Depending on whether a person is charged with a misdemeanor or felony, their case may be heard in the Criminal Court of New York City, District Courts in Nassau County or Suffolk County, or County Courts, City Courts, or Town and Village Justice Courts throughout the state.
Our firm can provide defense against state-level charges including but not limited to:
Driving under the influence (DUI) of alcohol or intoxicating drugs
Violent crimes, including homicide, manslaughter, assault, battery, domestic abuse, or child abuse
Sex crimes, including rape/sexual assault, prostitution, child pornography, or other offenses that may require a person to register as a sex offender
Drug crimes, including conspiracy, drug possession, or trafficking of controlled substances
Property crimes, including theft, larceny, robbery, or burglary
White collar crimes, including mortgage fraud, insurance fraud, credit card fraud, or identity theft
Juvenile crimes that may result in an adjudication of delinquency or a minor being tried as an adult
In addition to defending against criminal charges, we can help pursue appeals of verdicts or sentences based on errors committed during a trial or incorrect application of the law.
Federal Criminal Cases
Certain types of major crimes may result in charges at the federal level, including in situations where federal laws were allegedly violated. These cases can be very complicated, and multiple agencies may be involved in an investigation, such as the Federal Bureau of Investigation (FBI), the Drug Enforcement Agency (DEA), the Securities and Exchange Commissions (SEC), or the Bureau of Alcohol, Tobacco, Firearms, and Explosives (ATF). With our experience representing clients facing federal charges, we can provide the defense you need in a wide variety of cases, including but not limited to:
Federal fraud charges
Financial crimes, including money laundering
Organized crime and RICO charges
Drug conspiracies and trafficking
Weapons violations, including trafficking of firearms
Sexual offenses, including kidnapping or human/child trafficking
Hobbs Act crimes
Contact a Criminal Defense Attorney at The Charrington Firm
If you are facing criminal charges at either the state or federal level, you will need an experienced defense attorney on your side. At The Charrington Firm, we will work with you to determine your best options for defending against these charges, and we will help you understand the steps you can take to achieve the best possible outcome to your case. To schedule a free consultation, contact us today at 718-528-4422.