New York Civil Rights Cases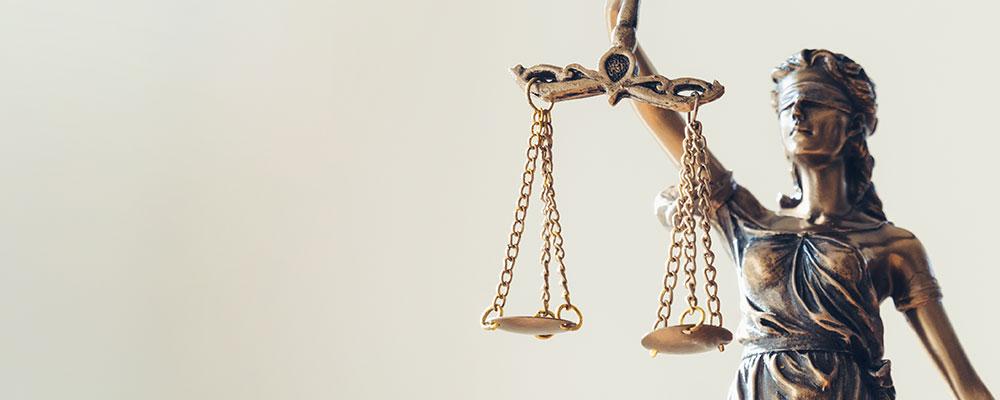 We Handle Police Brutality and Wrongful Arrest Cases in Westchester, Long Island, and All Five Boroughs of New York City
The criminal justice system can often seem biased against certain people, and members of minority groups may believe they have been unfairly targeted by law enforcement officials based on their race, religion, or other factors. In these cases, you will not only need to work with a skilled criminal defense attorney to address criminal charges, but you should also understand your options for holding officials responsible for discrimination or other violations of your civil rights.
The Charrington Firm can provide the legal help you need to defend against criminal charges and protect your civil rights. Attorney Karen Charrington has more than 20 years of legal experience, including serving as an Assistant District Attorney in the Major Case Trial Bureau of Bronx County. With her knowledge of the procedures followed in criminal cases, she understands the many ways that civil rights can be violated by police officers and other officials. She will fight to make sure you receive the compensation you deserve following the violation of your rights.
Civil Rights Cases in New York
If you have suffered a violation of your civil rights, you may be able to pursue litigation against a police department or city or state governments. These cases may be heard in state or federal courts, and you may be able to recover compensation for the damages your family has suffered due to civil rights violations. These cases may involve:
Police brutality - Officers may use excessive force during an arrest, and this can lead to serious injuries or even the wrongful death of a suspect. A person can suffer harm due to police officers' use of firearms, police batons, chokeholds, mace or pepper spray, police dogs, unreasonably tight or restrictive restraints, or continued use of force when a suspect is subdued or is complying with orders. In addition to physical injuries, victims of police brutality may suffer from emotional trauma, including post-traumatic stress disorder (PTSD).
Illegal interrogations - In addition to violations of civil rights that may occur during an arrest, a suspect's rights may be violated during post-arrest processing and interrogations. Police officers may refuse to allow a suspect to have access to an attorney, they may use physical force or threats in an attempt to extract a confession, or they may mistreat a suspect who is being held by confining them in improper conditions or refusing to provide food, water, or bathroom facilities.
Wrongful arrest and imprisonment - Police officers must have probable cause to believe that a crime has been committed before making an arrest. False arrests may occur because of racial profiling or illegal searches of a suspect's person or property, and prosecutors may pursue criminal charges based on falsified evidence or for malicious reasons. In these cases, victims and their families can not only suffer serious emotional trauma, but they may experience financial harm due to the loss of income earned by a person while they were falsely imprisoned.

Cruel and unusual punishment - Prison inmates or suspects who are being held while awaiting trial may suffer abuse or other forms of harm. In addition to physical, verbal, or sexual abuse by corrections officers or other law enforcement officials, a person may be injured because necessary medical care was withheld or because officers failed to take steps to protect their safety.
Contact Us to Handle Your Civil Rights Case
If you have been unfairly targeted for arrest by police officers, if you have been subject to improper "stop and frisk" procedures or other forms of harassment, or if you have been physically injured by police brutality or excessive force, you will want to understand your options for pursuing compensation through civil rights litigation. At The Charrington Firm, we can provide you with experienced representation to help you defend against criminal charges and protect your civil rights, and we will work to ensure that law enforcement officials are held responsible for the harm that was done to you and your family. Contact us by calling 718-528-4422 to set up a free consultation.