New York Appellate Law and Litigation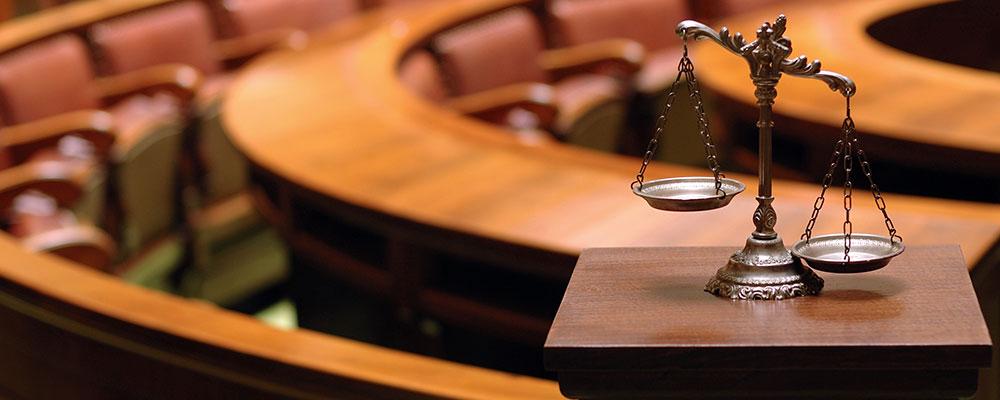 We Handle Civil and Criminal Appeals in Long Island, Westchester, and All Five Boroughs of New York City
The court system in New York and throughout the United States can be very complex, and there are a wide variety of legal issues involved in litigating different types of cases. Because of this complexity, the decisions made in court cases are not always correct. If you have received an unfavorable verdict or judgment, you may be able to file an appeal and have this decision overturned or have your case retried. However, the appeals process can add an entirely new layer of complexity to a case, and it is crucial to work with an attorney who understands the appellate process and who is experienced in handling these types of cases.
The Charrington Firm provides dedicated legal representation to clients in criminal and civil cases, and we can provide the legal help you need to successfully pursue an appeal. Attorney Karen Charrington has more than 20 years of legal experience, including working in the Bronx District Attorney's Office as a prosecutor in the Major Case Trial Bureau. She has represented clients in a wide variety of appeals cases, and she can help you understand the steps you can take following an unfavorable court decision.
Civil and Criminal Appeals Cases
There are a wide variety of reasons you may wish to appeal a judgment, and the procedures for doing so may differ depending on whether a case was heard in state or federal courts and the grounds for filing an appeal. Strict deadlines must also be met when filing an appeal to ensure that a case can be heard and resolved correctly. Typically, an appeal may be pursued if errors were committed during a trial that led to an incorrect verdict or judgment. After reviewing the case, an appellate court may affirm or reverse the decision, or the case may be remanded to a lower court for a new trial.
Appeals can be filed in criminal cases for a variety of reasons. For example, evidence used during a trial may have been inadmissible, or a defense attorney may not have acted in their client's best interests. A defendant may also be able to pursue an appeal because new evidence has come to light to demonstrate their innocence, or because the law was applied incorrectly during sentencing. By exploring the facts surrounding a case and the procedures followed during a criminal trial, we can help determine whether there are grounds to appeal a verdict or sentence, and we can provide dedicated representation and advocacy when arguing cases in appellate courts.
The legal issues involved when appealing the decisions made in civil litigation or family law cases can differ significantly from those in criminal cases. In these situations, appeals may be based on whether a court had jurisdiction to hear a case, whether the law was applied incorrectly in the decisions made by a judge or jury, or whether other errors during the litigation process resulted in an unjust ruling. When pursuing a civil appeal, it is crucial to work with an attorney who understands the applicable laws and is experienced in preparing appellate briefs and arguing cases in appellate courts.
Contact One of Our Criminal and Civil Appellate Lawyers
Appeals cases can be highly complex, and specific procedures will need to be followed when filing motions, writing briefs, and presenting oral arguments. At The Charrington Firm, we have represented clients in a wide variety of appeals, helping them address verdicts and sentences in criminal cases and decisions in civil litigation and family law matters. We can help you determine the strategy that will provide the best chances of success in an appeal, and we will advocate strongly on your behalf throughout the appeals process. To schedule a free consultation and learn more about how we can help you pursue an appeal, contact us by calling 718-528-4422.